Posted on February 21 2017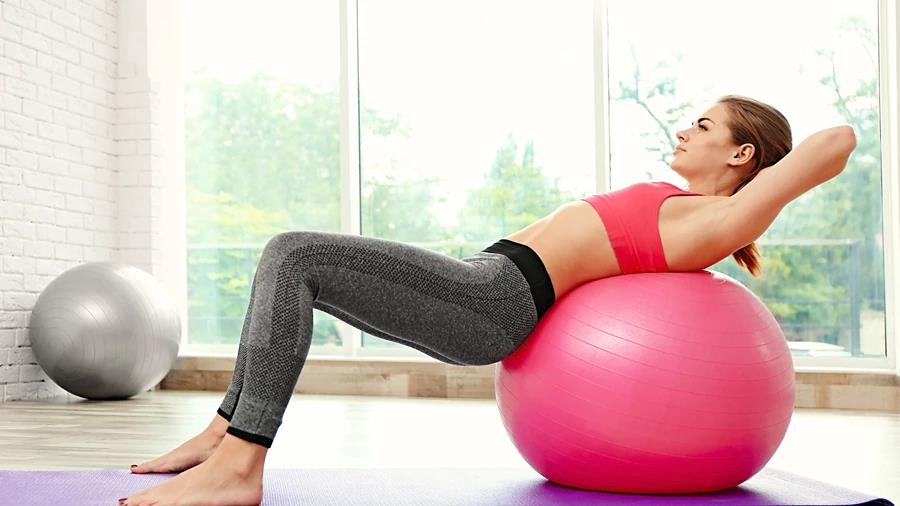 A lot of people resolve to cut down body fat or reduce weight but the dream of the perfect movie star body remains elusive. The main reason as we all know is the lack of focus and dedication to achieve our goal.
Getting into shape or for that matter developing six pack abs may not be all that difficult. All it requires is a slight change in your food intake and an exercise regime. Follow a schedule and very soon you'd be proudly flaunting your abs points to Consider before you start.
1. Lose Fat
Any trainer will tell you that the best way to build abs is to lose fat. That is because the fat layers cover our abs and the quicker we remove these layers, the sooner are body looks leaner.

2. Genetics, Diet, and Stress
The shape and size of your body are defined both by genetics and diet. Stress too has an adverse effect on tummy fat.
3. Variety Required 
It is a common belief that stomach crunches are the key to a flat tummy. That is not true. A variety of exercises can help you burn fat and give you the lean look.

4. Don't Lose the Muscle
Muscle - While burning fat, it is necessary that you do not lose any muscle and your workout regime also aims at developing some muscle.

5. Increase the Intensity
As you get into a workout routine, our body keeps adjusting itself to the stress levels. It is essential that you keep on increasing the intensity from time to time.

Exercises for the Abs
Almost every exercise that you undertake to do will work on your Abs. Yoga poses like standing on one leg and pressing a weight on your head makes the Abs switch on and work harder to tone up.

The best way to start is by way of cardiovascular exercises at least three to four times a week. These can include brisk walking, jogging, cycling or swimming. Apart from this, the boat asana in Yoga is also considered very appropriate to strengthen the abdominal core.
Five minutes of this asana every day will not only strengthen the core but also engage the muscles for further workout. Otherwise, 5 exercises for rock hard abs are:
1. Oblique Curls
The oblique curls do not need any equipment and can be done in any open space. They work on the side abdominal muscles and trim the waistline. To add variety you can also do knee lifts in between.

2. Front Plank on the Swiss Ball
Rest your elbows on a bench and the Swiss ball in the curve of your legs. Hold your abs/stomach muscles in such a way that your back holds straight and your whole body is parallel to the floor.

3. Reverse Crunch
Lie down on a bench. Hold the bench over your head with your hands for better stability. Now fold your knees and lift your folded legs towards your chest till they touch your elbows. Hold for 3-5 seconds. Do 1 set of 10 repeats. For those practicing yoga, they can also practice the Hal asana which is similarly done on a mat.

4. Windshield Wipers
Lie on your back on a mat and stretch your arms wide to give your body a T position. Lift your legs perpendicular to the floor and slowly rotate them left to the right and vice versa like windshield wipers. Make sure that your hips keep in contact with the floor. 10 repeats are good enough for a beginner.

5. Swiss Ball Crunches
This exercise can be done with some practice. You need to rest your body on a Swiss ball. Hold your feet to a set of weights and your hands behind your ears. Lift the upper part of your body without moving the feet.

The Key to Perfect Abs
A workout schedule is not the only key to that perfect waistline and flat tummy. There are other things that you need to be careful about.

1. Reduce the Calorie Intake
We often blame fatty foods for our belly bulges. It is not the fat that is alone responsible but the total calorie intake. Measure your weight and calculate your calorie intake versus ideal calorie intake and make the necessary changes in your diet.

2. Reduce Booze
Believe it or not, cutting down on your drinking will do wonders to your waistline.

3. Manage Stress Levels
Stress has a negative impact on the metabolic functions of the body. Try to manage your stress levels and notice the difference in the spring of your step.
One more thing: Fitonomy Fat Burner

Fitonomy Fat Burner is an engineered solution that will help you lose weight fast. With hundreds of success stories, you are one step away from joining this club.