Posted on May 24 2017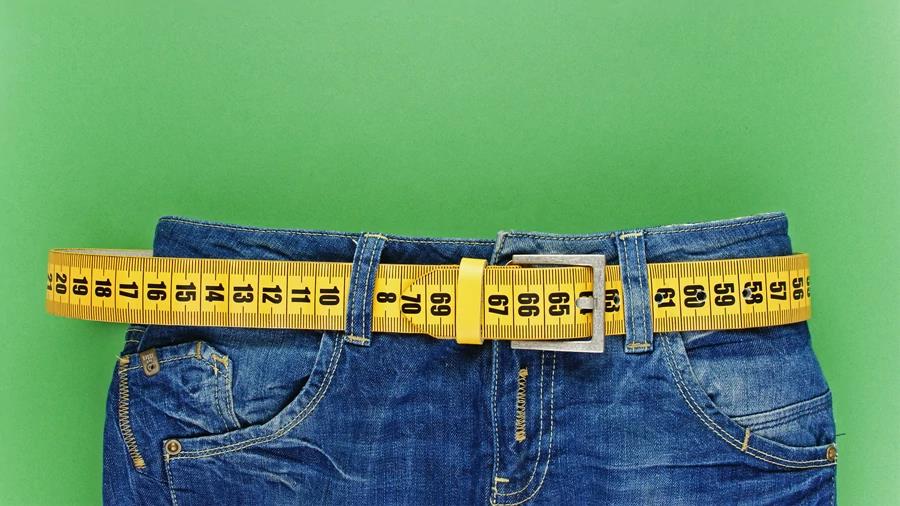 The ultimate list of research-backed weight loss tips that will keep the pounds off for good.

The best weight loss tips of all time

Losing weight is hard. Losing weight and then keeping it off is even harder. Case in point: 74% of adults in the United States are overweight or obese, and weight loss is a $20 billion industry. All that said, if you're trying to slim down, there's no reason to lose hope. Plenty of studies show that lasting weight loss is not a myth. Work some of the 57 research-backed food, exercise, and lifestyle tips that follow into your routine, and watch the pounds start to come off.


Eat a big breakfast

Yeah, yeah—you've heard a million times that you must start your day with a balanced breakfast. This advice bears repeating, however. An Imperial College London study found that when people skipped breakfast, the reward centers in their brains lit up when they were shown pictures of high-calorie foods. That means if you skip breakfast, you'll be more tempted by bad-for-you snacks later in the day. What's more, a 2013 study found that women who enjoyed a large morning meal had a larger drop in ghrelin, the hunger hormone, than those who ate a small breakfast.

Finish breakfast with something sweet

Wrap up your morning meal with dessert—yes, really. In a Tel Aviv University Medical Center study, one group had a 304-calorie breakfast with 10 grams of carbs, while the other group ate a 600-calorie breakfast with 60 grams of carbs, which included a small sweet, such as chocolate, a doughnut, a cookie, or cake. Halfway through the 8-month study, both groups had lost an average of 33 pounds per person. At the end, however, the low-carb group regained 22 pounds, while the dessert group dropped an additional 15. Researchers say the dessert-eaters reported dealing with fewer cravings, and had a better chance of sticking to their calorie requirements for the rest of the day.

Eat 30 grams of fiber a day

Try upping your fiber intake—it may work just as well as following a strict diet. In an American Heart Association study, one group was instructed to follow a diet with strict nutrient goals and limits on calories, sugar, and saturated fat, while the other group was given one goal: consume 30 grams of fiber a day. At the end of the 3-month study, both groups lost weight and improved their heart health, showing that losing weight may be as easy as filling up on more fiber.

Wean yourself off any beverage that's not water, tea, or coffee

Sodas and juices are essentially liquid candy: They contain up to 18 teaspoons of sugar and upwards of 240 calories per 20-ounce serving, and provide zero nutritional value. Experts point to soda as one of the top contributors to the obesity epidemic. Diet drinkers aren't off the hook, either. A study in the journal Obesity found that diet soda drinkers were more likely to have a high percentage of fat in their bellies. Researchers believe diet drinkers may overestimate the calories "saved," and then overeat.

Stock your freezer with veggies

Fresh, in-season produce gives you the biggest nutritional boost, but frozen veggies come in a close second. Very shortly after being picked, these fully ripe veggies are frozen, allowing them to lock in many of their nutrients. Having a stash of veggies in your icebox makes healthy eating on the fly oh-so-easy—and reduces the chance you'll order in a pizza.

Reduce your meat intake

Vegetarians are generally thinner and healthier than meat-eaters, according to a 2013 study published in the American Journal of Nutrition and Dietetics. While going totally vegetarian may not be realistic for you, one way to slim down your meals is to replace some meat with plant protein. Black beans, for example, give you 15 grams of protein per serving, and mushrooms are rich in umami flavor, and can be used to replace half the ground beef in most recipes.

Make dairy a do

A dairy-rich diet loads you up with calcium and vitamin D, nutrients that help build muscle—and boost your metabolism as a result. Plus, the hormone calcitriol helps conserve calcium for stronger bones while instructing your fat cells to convert less sugar to fat and burn more body fat.


Pump up your protein intake (but not too much)

Women need about 46 grams of protein a day (56 for men), and it's important to hit that goal if you want to keep your weight in check. Your body needs more time and energy to digest protein than fat or carbs, so you feel full for longer and also burn more calories absorbing the nutrients in the process. That said, you don't want to OD on protein, either—if you have too much, the excess gets stored as fat.
Snack on pistachios

Foods that require peeling, shelling, or individual unwrapping—like pistachios—force you to slow down your eating, and may help you consume less overall. Plus, a 1-ounce serving of pistachios provides 6 grams of protein and 3 grams of fiber for just 159 calories.

Have a MUFA at every meal

Fearing all fat is a thing of the past. Monounsaturated fatty acids (MUFAs) actually help you lose weight, not gain it. When researchers asked women to switch to a 1,600-calorie diet high in MUFAs, they lost a third of their belly fat in just 4 weeks. Sprinkle a handful of nuts on your salad, drizzle a tablespoon of olive oil over steamed veggies, or mash a quarter of an avocado onto your breakfast toast.

Watch out for added sugar

You're probably eating more sugar than you realize. The average person takes in 22 teaspoons of sugar a day—more than three times the amount suggested by the American Heart Association. The white stuff is added to foods that don't even taste sweet, such as breads, condiments, and sauces. Read food labels carefully: ingredients are listed in the order of how much is in the food, so if sugar is near the top, put it back on the shelf.

Don't skimp on spinach

Spinach and other dark leafy greens are rich in magnesium, which regulates more than 300 functions in the body. A 2013 study revealed that people who consumed more magnesium had lower blood sugar and insulin levels, which can play a role in weight.

Pair protein and fruit

Apples, bananas, strawberries—they're all good for your body and your waistline. But to take this snack from good to great, pair it with a bit of protein to make it more satisfying. An apple and cup of skim milk is one easy option that provides 10 grams of protein and 5 grams of fiber for 200 calories. Half an avocado filled with 2 ounces of cottage cheese is another 200-calorie fruit-and-dairy combo that fills you up with 9 grams of protein and 7 grams of fiber.

Swap white bread for wheat

Better yet, replace all refined grains with whole. People who eat a lot of whole grains are more likely to keep their weight down than those who eat refined grains. In one study, women whose diets contained the most wheat germ, brown rice, dark bread, and popcorn had a 49% lower risk of major weight gain over time.


HIIT it

You don't need to work out for hours on end to see results. High-intensity interval training (HIIT) alternates bursts of all-out exercise with brief rest periods, and research shows this training style burns fat more effectively than longer workouts that maintain a steady intensity. Download, print, or Pin this HIIT workout that gets the job done in 10 minutes.

Keep your stress in check

Stress makes you feel crummy all around, and can also take a toll on your weight. The stress hormone cortisol has been shown to make you hungrier, drive cravings for junk food, and make your body cling to belly fat. One Ohio State University study also revealed that stress may cause your body to burn fewer calories. Here are five smart strategies for controlling stress-induced weight gain.

Play games on your phone

Your Candy Crush addiction may be doing your body good. Playing video games may reduce how often you have food cravings, and may also make them less intense, according to a study published in the journal Appetite. So next time you can't stop thinking about the bag of chips in your pantry, queue up a game to distract yourself from your craving.

Drink a glass of cold water before every meal

Before you eat, have a big glass of water. Being even just slightly dehydrated makes you prone to sugar cravings, especially if you've been exercising. Better yet, add some ice: A German study found that drinking about 16 ounces of cold water increased metabolic rate by 30% for an hour. If you're still hungry after sipping some water, then go ahead and eat.

Eat in a stress-free environment

If you can see a stack of bills waiting for you on the counter or a to-do list taped to the fridge while you're eating, you are setting yourself up to eat more. According to a study in Psychological Reports, people who ate in a relaxed environment ate 18% less than when they were surrounded by anxiety triggers.



Author: Health
One more thing: The Best Lean Whey Protein You're probably not Using!

Meet the finest ultra high quality and refined whey protein Lean Whey that assists in recovery and builds muscle! Try the ridiculously tasty and satisfying Chocolate and Vanillla flavors!