Posted on January 02 2019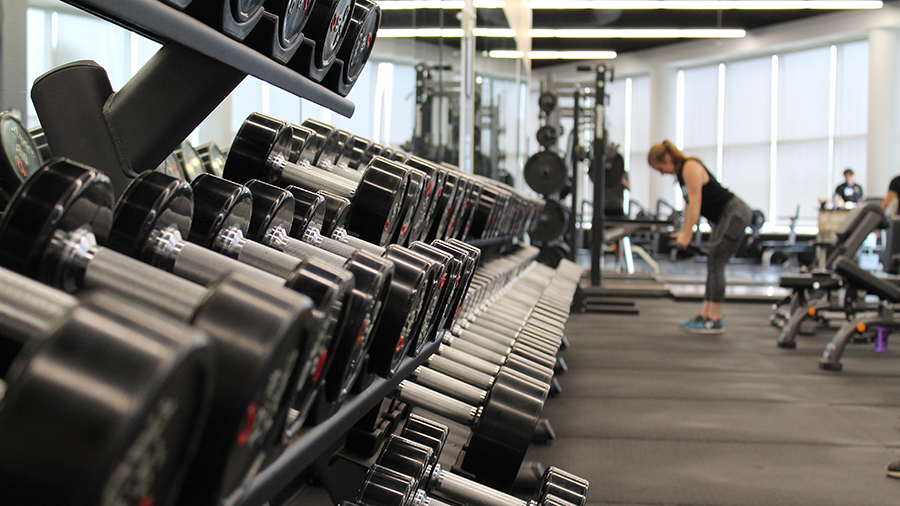 The start of a new year means new beginnings for those who are just starting their journeys to getting fit, but for those avid gym-goers who have a steady routine and a quiet space to work out, it means crowds and, yes, a little inconvenience. You know what we're talking about: going to the gym in January means seeing crowds of new people who are kick-starting their resolutions — a group some call the "new year, new me" crowd.
Of course, we're in full support of starting a healthy routine anytime, anywhere (and we all know there's a serious learning curve when it comes to finding a sweat routine that's just right for your body and schedule), but that doesn't stop us from seeing some patterns with the new friends we see those first 31 days of the new year . . . and sometimes never again. Ahead are the characters we always come across.
The Resolution Enthusiast
This person is big on making lots of resolutions but not necessarily following through on them. In all honesty, you might not even see the resolution enthusiast unless you're at the gym on Jan. 1, because after that, she'll most likely be on to her next resolution.
The Rookie
Oh, the sweet and innocent rookie! Not only is this her first time at the gym this year, but it's also her first time at the gym ever. We're fully supportive of her new journey to getting strong and fit because she's usually eager to learn where to rack the weights and what direction to run on the track. Try to offer patience to these young grasshoppers because everyone starts somewhere, right?
The Chatty Kathys
You can probably easily spot them. They only hit the gym with a posse of friends or at least in a pair, and they spend a lot more time catching up than sweating. To be fair, it is hard to find time to work out and hang out with friends, so we don't blame them for trying to multitask. You might want to avoid the cardio machines when they're around if you enjoy working out in peace and quiet, though.
The Fashion Fanatic
Stylish shoes, cute crop tops, and name-brand leggings at the gym are common, but the fashion fanatic is very clearly wearing a brand-new outfit from head to toe. She'll probably also wear this outfit for the rest of the day to run errands in — and why shouldn't she? She looks damn cute.
The Tech-Savvy Athlete
This is the person wearing all of the fitness technolgy, all at once. She has the apps, the headphones, the watch, the tracker . . . things you've never even seen before. You'll find this person constantly checking her heart rate and calories burned — hey, whatever motivates you!
The Social Media Slave
This new gym member lives and dies by the phrase "if you didn't post it, it didn't happen," so you better believe she's taking photos and posting Stories through the workout or class so her followers know she's at the gym.
The Machine-Hopper
Not surprisingly, it sometimes takes a January gym-goer a while to find her groove, meaning she's testing all the machines and equipment in one single workout, hopping around every few minutes. Yes, this can be frustrating, but remember we all need to find our favorite move and spot at the gym.
Author: Popsugar