Posted on June 14 2019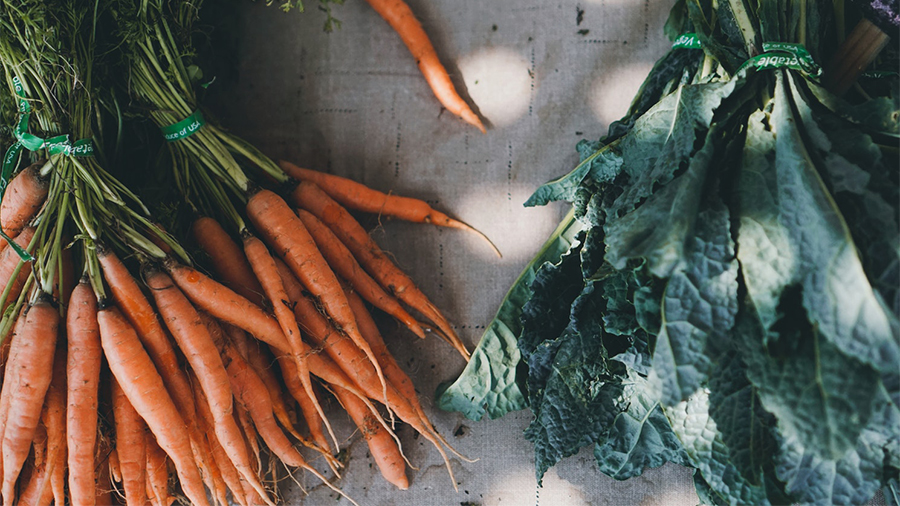 If you want to check all of the boxes when it comes to health, specifically bone health and heart health, then you'll want to pay attention to your daily vitamin K intake. Vitamin K is a fat-soluble vitamin, meaning you need to consume it with a fat source to absorb it. It's found in a variety of foods, including kale, spinach, and more (see the full list below).
According to M. Groves, RDN, LD, CLT, foods rich in vitamin K are needed for a variety of important functions in your body. "Your body uses vitamin K to make proteins that are important for blood clotting, maintaining bone health, and preventing calcium deposits in soft tissues, such as your arteries, kidneys, and elsewhere," Groves says.
In addition to helping your body function normally, vitamin K could be helpful for diabetes management. "It's possible that vitamin K may help control blood sugar levels, which could be helpful for people with diabetes," says A. Gorin, MS, RDN. "However, if you have diabetes and are taking a vitamin K supplement, you should speak with your doctor, because your diabetes medication may need to be adjusted."

The recommended daily value of vitamin K is 120 micrograms for adult males and 90 micrograms for adult females.
Here, you'll find the top 20 foods rich in vitamin K, ranked from the lowest to the highest concentration of vitamin, with percent daily value references for adult women over 19 years old. With these ideas, you'll never run out of ways to make sure you're getting enough of the nutrient in your daily diet.
Ground Beef
Grapes
Olive Oil
Raw Carrots
Cashews
Canned Vegetable Juice Cocktail
Blueberries
Iceberg Lettuce
Pine Nuts
Okra
Pomegranate Juice
Pumpkin
Natto
Edamame
Carrot Juice
Kale
Broccoli
Spinach
Turnip Greens
Collard Greens
Author: EatThis