Posted on February 23 2017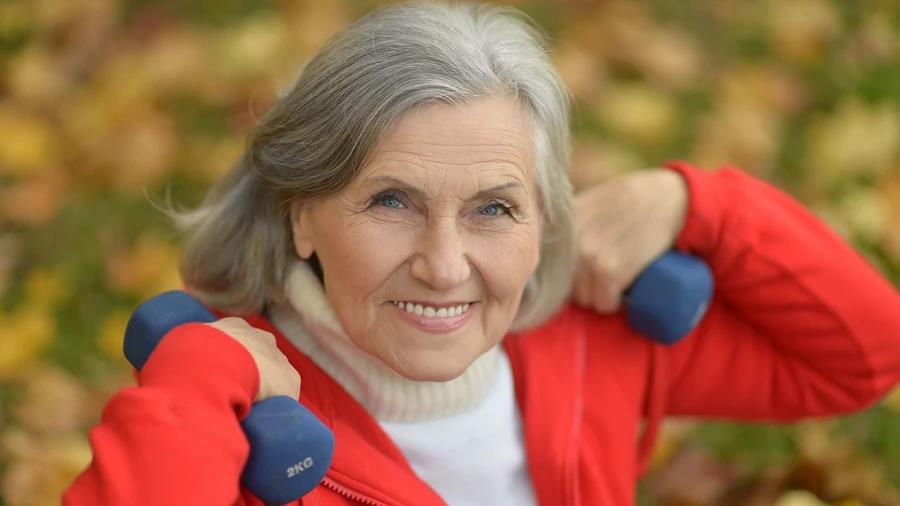 Whether you are a kid, teenager, middle aged person or a senior, everyone needs to exercise to remain fit and healthy. Just as there are a variety of exercises for various age groups, in the same way there are exercises to keep fit and healthy for senior citizens as well. It was in the year 1938 that the term 'senior citizen' was coined for anyone aged 67 years and above. Research indicates that not many senior citizens exercise on a regular basis due to which they face many health issues during old age.
High blood pressures, heart attacks, obesity, panic attacks, acidity, weakness of muscles, indigestion, heartburn, cholesterol and diabetes are the many ailments that set in. The good news is that it is possible to overcome all these health issues if as, a senior citizen, a proper exercise regime is followed. Physical exercises to keep fit and healthy for senior citizens can increase enthusiasm as well as zest for life and also help in promoting good health. Statistics reveal that a large number of senior citizens do not consider this aspect seriously to remain fit and healthy. Lack of exercise can only lead to diminishing flexibility, low immunity levels, weakness and inability to maintain equilibrium mentally.
Senior citizens need to exercise to get their muscles strengthened, attain flexibility in body, and improve health of the cardiovascular system. Different kinds of exercises to keep fit and healthy for senior citizens like walking as per their physical capacity for fat reduction and maintaining flexibility in the body and yoga can be adopted. Besides healing the soul it reduces levels of sugar and glucose, high levels of blood pressure and stress. Swimming is also recommended to cure diseases that are health related.
Exercises which are lightweight in nature, aerobics, muscle flexibility regimes and endurance exercises etc are also effective exercises to keep fit and healthy for senior citizens provided the doctor's advice is taken first. It is advisable to start exercises at a slow pace and the gradually increase momentum but only if the physician permits. Comfortable clothing and the right pair of shoes need to worn while doing these exercises. Besides exercising a suitable healthy diet needs to be followed. It is very necessary for senior citizens to exercise to maintain emotional, physical and mental balance and remain happy at all times. These essentials also add to longevity and the right frame of mind.
The best Lean Whey Protein You're probably not using!

Meet the finest ultra high quality and refined whey protein Lean Whey that assists in recovery and builds muscle! Try the ridiculously tasty and satisfying Chocolate and Vanillla flavors!